The difference between an event and a great event is simple – its all in the details. Don't get us wrong – we don't believe its all about over the top production, we believe in delivering class and elegance, setting your event head and shoulders above the rest.
So what exactly sets an event part? We believe it goes beyond selecting a great menu and the perfect location. Providing the right combination of ambiance and entertainment is what makes an event spectacular – and this is where we come in.
Sound Wave Events is a one stop for reliable cutting edge event technology and has been in operation for over seven years. During which time we have established a strong reputation for reliable, high end services that are tailored to deliver the exact combination of factors that enhance an event and ensure its success.
Our philosophy is built on the core values of Dependability, Durability and Diligence. Ensuring that clients receive the best services and the best quality equipment.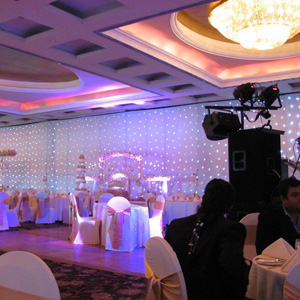 Light curtains
Colour washers
Tailor made themes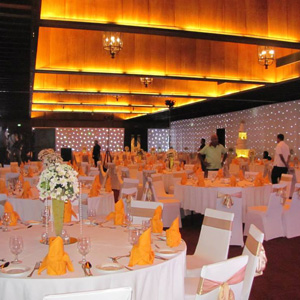 On site coordination
Colour adjustment
Professional lighting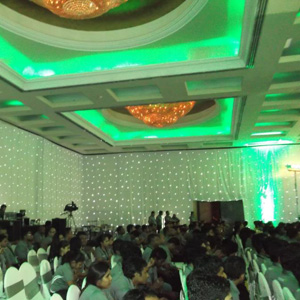 Conference facilities
Multi media projectors
Projector screens
events